Here at our blog for TCRiverHouse.Com we invite you in to learn and explore what Traverse City has for your pleasure. Whatever the reason for your ventures that have brought you here to explore TC, we assure you there is more to enjoy than you ever expected. Please read on through our site to learn about our culture rich area. Enjoy!

Traverse City, To Live, To Vacation, To Retire
New blog on the articles and ratings TC has received over the last several years. Why Traverse City gets such great review, the variety of reasons that TC appeals to so many people, and why vacationers want to live and retire here.

Downtown Guide, Culture, Events, Festivals +!
Traverse City has surely become the center of the north for many reasons. The shopping and dining experiences offer a grand variety while indoor and outdoor activities and events are growing constantly with more variety every day.

Traverse City Vacation Rentals
Traverse City is easily the Michigan destination for indoor and outdoor activity, events and festivals. If you havenít been here you should soon since the vacation traffic is on a increase and the family Vacation Rental supply is on the decrease.

Fun Things To Do In Downtown Traverse City
Long known as one of the best hubs for entertainment throughout the region, Downtown Traverse City remains one of the top places to see and be seen when it comes to daytime fun and nightlife activities. Dinning out, State Theatre, Old Town Playhouse, City Opera House.

Wineries and Tasting Rooms
Our award winning winery establishments are located on two peninsulas, Old Mission Peninsula north of Traverse City and Leelanau Peninsula located north west of traverse city. Located on the 45th parallel its ideal for grape growing.

Traverse City Area Breweries And Tap Rooms
Traverse City has seen a new boom in growth as beer brewers and tap rooms are blossoming throughout northern Michigan. For the true brew lovers, a new Traverse City Ale Trail App launches to help patrons visit each local brewery to enjoy the local taps of crafted draft brew.

Downtown Dinning Choices Abound
Patrons can choose from the ever growing selection of restaurants and cafe's that offer the most diverse selections of mouth watering cuisine anywhere. What you will find is strong roots in traditional foods and flavors. Truly wonderful experiences await the most select of apatite's.

Traverse City Beaches and Rivers
Rivers, Lakes, Streams of the North, Traverse City was rated in the Top 12 fly fishing retirement towns by Fly Rod & Reel, The Rivers & Lake are some of the Best for Fishing, Canoeing, Tubing, Kayaking, Laying on the Beach and More.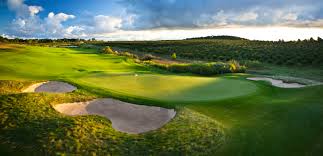 Travers City Area Golf Courses
Traverse City and the surrounding area offers offers a variety of over fifty golf courses of tremendous diversity. Fabulous golf excursions offer an inherently friendly, and glacially sculpted terrain. This region boasts some of the best natural golf conditions found anywhere.

Traverse City Downtown Farmers Markets
Open-air farm markets offer locally grown agricultural products and wares from local farmers. Conveniently locations for farm fresh shopping await patrons at the Railway Station, GT Commons, and the Sara Hardy Parkway Market between Cass and Union Streets.